I'm really pleased to be exhibiting with Steve Wrigley at the Iydea in Brighton's North Laine from November through to the new year.
Steve is a lovely bloke and a brilliant photographer.  Here's an image from a filmswap we did together.  He shot the film first, then he rewound it and I shot over the top.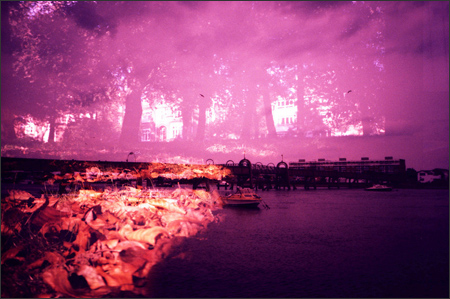 The exhibition is a mix of my hand made prints, double exposures and filmswaps, with Steve showing some beautiful urban double exposures and cross-processed 35mm work printed on metallic paper.
I hope you can get down the the Iydea for a look and try some of their amazing food too.